In celebration of Stevie Wonder's birthday, a behind the scenes video from Beyoncé's performance at the "Songs In The Key Of Life" Grammy tribute was uploaded to Tidal.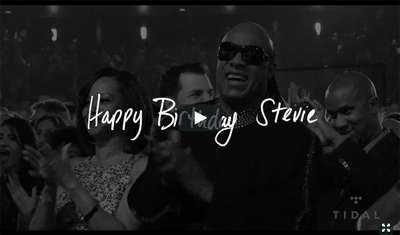 The singer also created a special playlist with her favorite songs by Stevie:
"Stevie's music resonates like none other. There's no better way to honor him on his birthday than to share some of my favorite Stevie classics. Happy Birthday Stevie!"
Listen now!