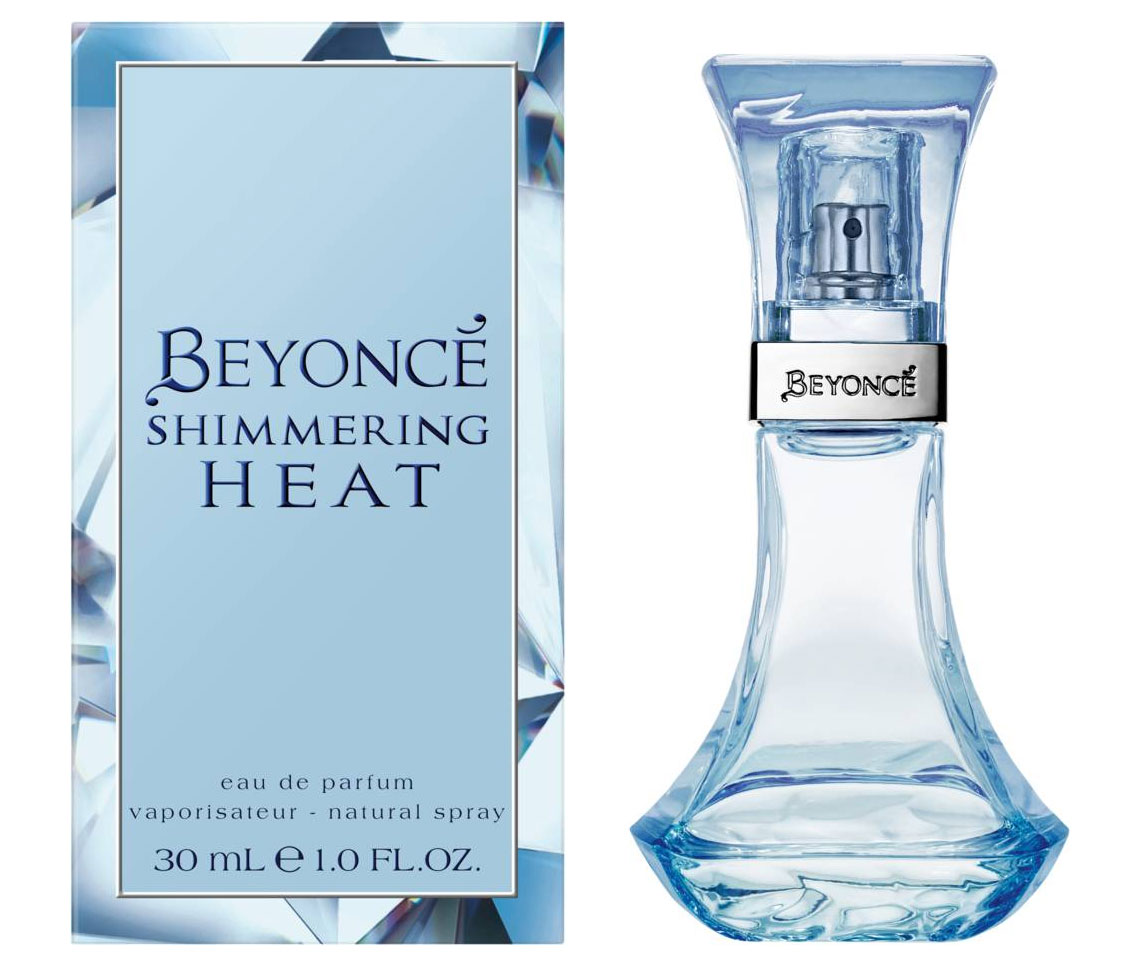 Beyoncé's perfume line based on her premier fragrance Heat (launched in 2010) showcases various interpretations of different fantasy orchid accords in the form of flankers. The original is based on the red vanilla orchid, Heat Rush contains the yellow tiger orchid, Heat The Mrs. Carter Show from 2013 brings the Brassia Edvah Loo orchid, Heat Kissed from 2015 features the Red Fury orchid, Heat Seduction was composed to reflect the ginger orchid, etc. The new Shimmering Heat comes out before the end of the 2017 summer and will be portraying the Blue Mystique orchid.
Shimmering Heat is inspired by the first moments on stage, when the light shines on Beyoncé while she is dressed in a sequined outfit. The composition aims to evoke this "magical" and "enchanting" atmosphere. Fresh, green, floral and chypre notes promise a difference from the previous sweet, fruity and gourmet editions of this line. The Blue Mystique orchid at the perfume's core is surrounded with sharp pink pepper and fresh notes, and placed on a woody base of patchouli.
Top notes: pink pepper, fresh green notes, freesia
Heart: mystical blue orchid, jasmine, rose, lily of the valley
Base: patchouli, oak moss, musk, vanilla
The light blue bottle and box are in the standard form of the collection and this edition comes in the sizes of 30, 50 and 100 ml Eau de Parfum.